We share your passion for reaching your goals and leverage
the full breadth of UniversePAY's expertise and capability to make them a reality
The Universe Corporation is an international company offering a complete set of financial solutions and consultations for private individuals and corporate clients alike.
We pride ourselves on perpetual excellence in our services and adhere to the highest standards of international banking and legal practice.
With a focus on the development of innovative solutions, we strive to keep our clients and ourselves ahead of the financial and digital curve, ensuring advanced technologies, solutions, and services for our clients and their customers.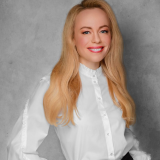 Tatjana Stasjuka
CEO & FOUNDER
"I strongly believe that success of any business is underpinned by honesty and integrity on the part of all employees. By acting in accordance with responsibility, professionalism and ethics we strive to repay our clients with fair and outstanding conduct to add substantial growth to their business."
about
We believe, that card payments will grow and more innovations will come.
UniversePAY's mission is to help clients to grow, facilitate the increase of card payment acceptance, and solve their open issues.
about
TRUST
Reputation makes or breaks a company, which is why we nurture our own with utmost care. Establishing a relationship of trust with our clients makes cooperation smoother, healthier, and faster. We're not only your partner but also your confidant – your best interests are our priority.
PROFESSIONALISM
UniversePAY is here to play an active part in the professional development of our clients' companies. Every UniversePAY expert and consultant embodies extensive industry experience and strives for the continuous and interlinked development of themselves, our company, and our clients.
FLEXIBILITY
An individual approach with tailored solutions is the core of UniversePAY. For us, flexibility means being forthcoming, ready to take on any challenge, and creating solutions, no matter how unorthodox, that enable our clients to achieve their goals.